The management team at St. Christopher Holdings is actively involved in the success of each holding entity. 
The St. Christopher investment team discussing open topics of the day, with the leadership of our real estate area.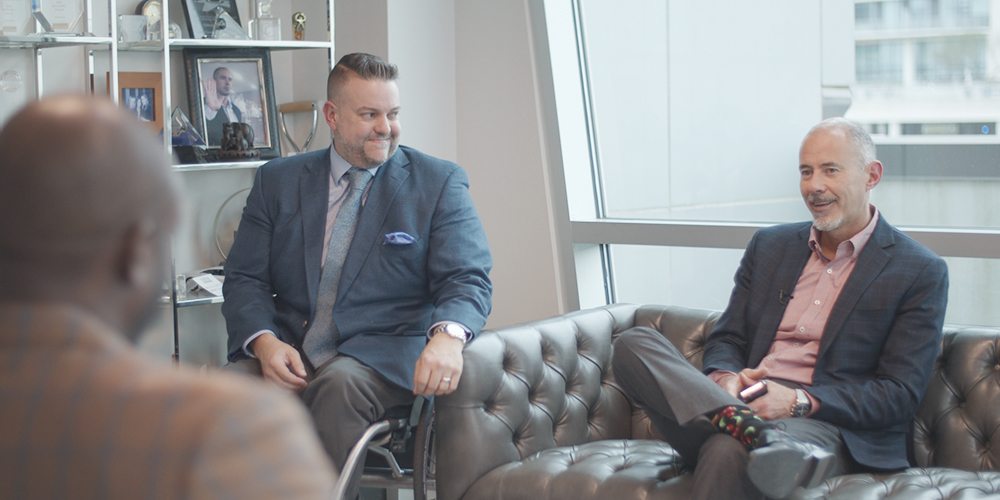 St. Christopher Holdings was Formed
Roberto Contreras III forms St. Christopher Holdings, LLC (SCH) to encompass his interests in surfacing and real estate investing.
DC Partners forms under the umbrella of SCH to specialize in development of luxury residential high-rise, mid-rise, mixed-use and suburban projects.
SCH acquires Glück Brands, maker of wholesome snacks for kids, with sales benefiting orphaned and abandoned children.
DC Partners breaks ground on Astoria, a high-rise in Houston's Galleria area dedicated to superlative condominiums, which sells out in 2015.
Chateau Ten - West U and River Oaks
Construction begins on Chateau Ten mid-rise luxury residences in Houston's exclusive West University and River Oaks neighborhoods. River Oaks sells out in 2015, West U in 2016.
SCH acquires Latitude Construction, a firm specializing in beautiful, functional spaces through design, construction, and renovation.
SCH invests in Inclán Studio, a Houston-based women's ready-to-wear fashion label with careful, focused attention to detail.
Industrial Fork Properties
Supporting SCH's interests in stone fabrication, Industrial Fork Properties, a turn-key facility, opens in Houston.
SCH invests in Stonite Surfaces, specializing in commercial and residential fabrication and installation of high-quality engineered and natural surfaces.
Thompson San Antonio - Riverwalk
DC Partners breaks ground on Thompson San Antonio – Riverwalk, a premier hospitality destination featuring luxury hotel rooms and residences with extensive amenities.
DC Partners breaks ground on The Allen, a mixed-use development featuring upscale residences, office and retail space near downtown Houston – scheduled for completion in 2023.
SCH founds Moderno Porcelain Works, specializing in fabrication and installation of ultra-luxe residential and commercial porcelain panels.
DC Partners breaks ground on 4411 San Felipe, a class A+ office and retail development within walking distance of the exclusive River Oaks shopping district in Houston.